I am extremely concerned and deeply saddened at the events in Rakhine State in Myanmar, which are currently ongoing.
I have written to the Secretary of State for Foreign & Commonwealth Affairs about the developing situation.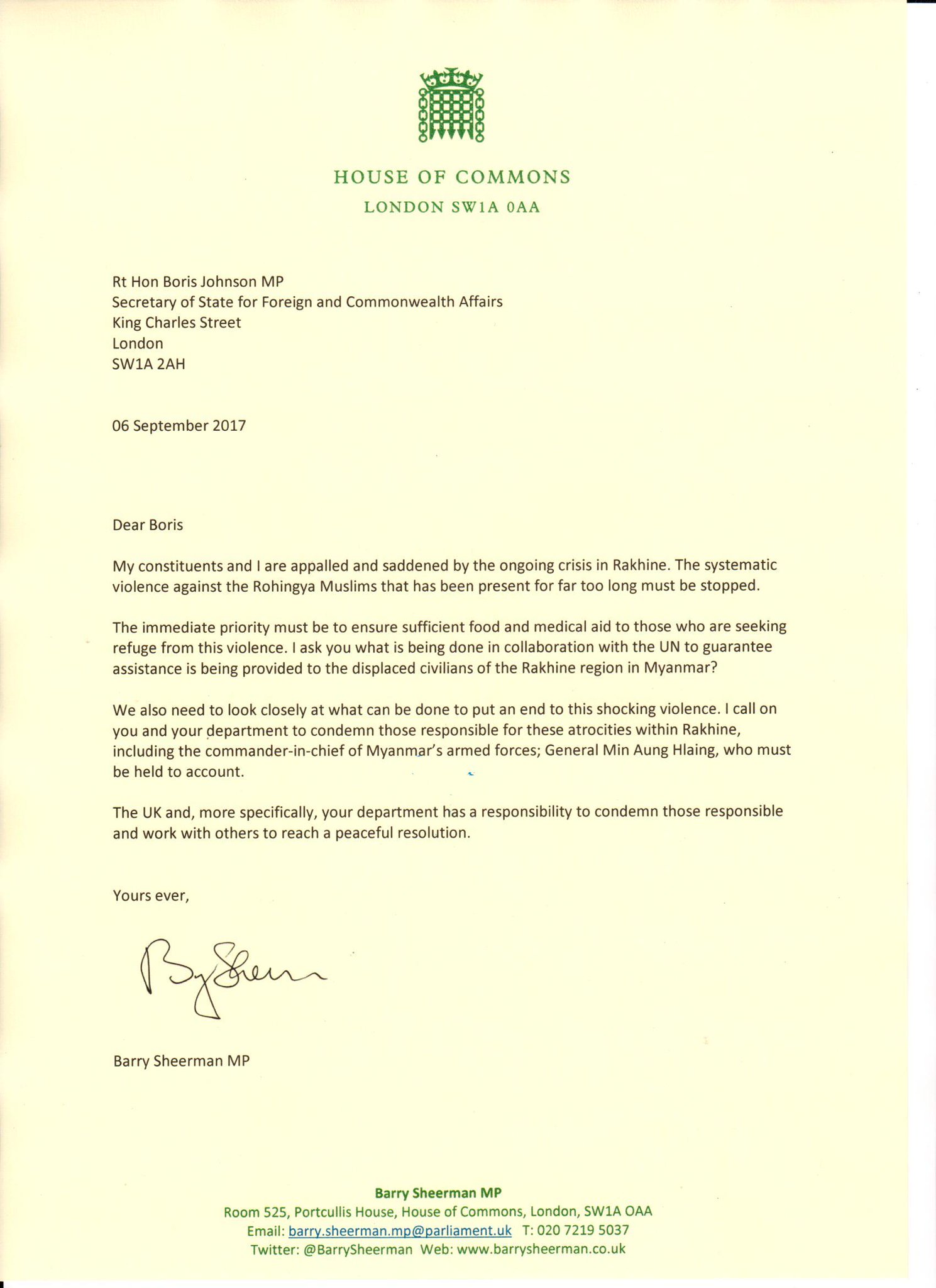 Furthermore, I have tabled the following written question to the Secretary of State:
"What is being done to ensure sufficient food and medical assistance is being provided to the displaced civilians of the Rakhine region?"
My question can be viewed here: http://www.parliament.uk/business/publications/written-questions-answers-statements/written-questions-answers/. It is currently awaiting a response from the government.
It is imperative that we condemn all violence and do all we can to prevent persecution of Rohingya Muslims in the region.
Do you like this post?