I am extremely concerned and deeply saddened at the events in Rakhine State in Myanmar, which are currently ongoing.
Last month I wrote to the Secretary of State for Foreign & Commonwealth Affairs about the developing situation.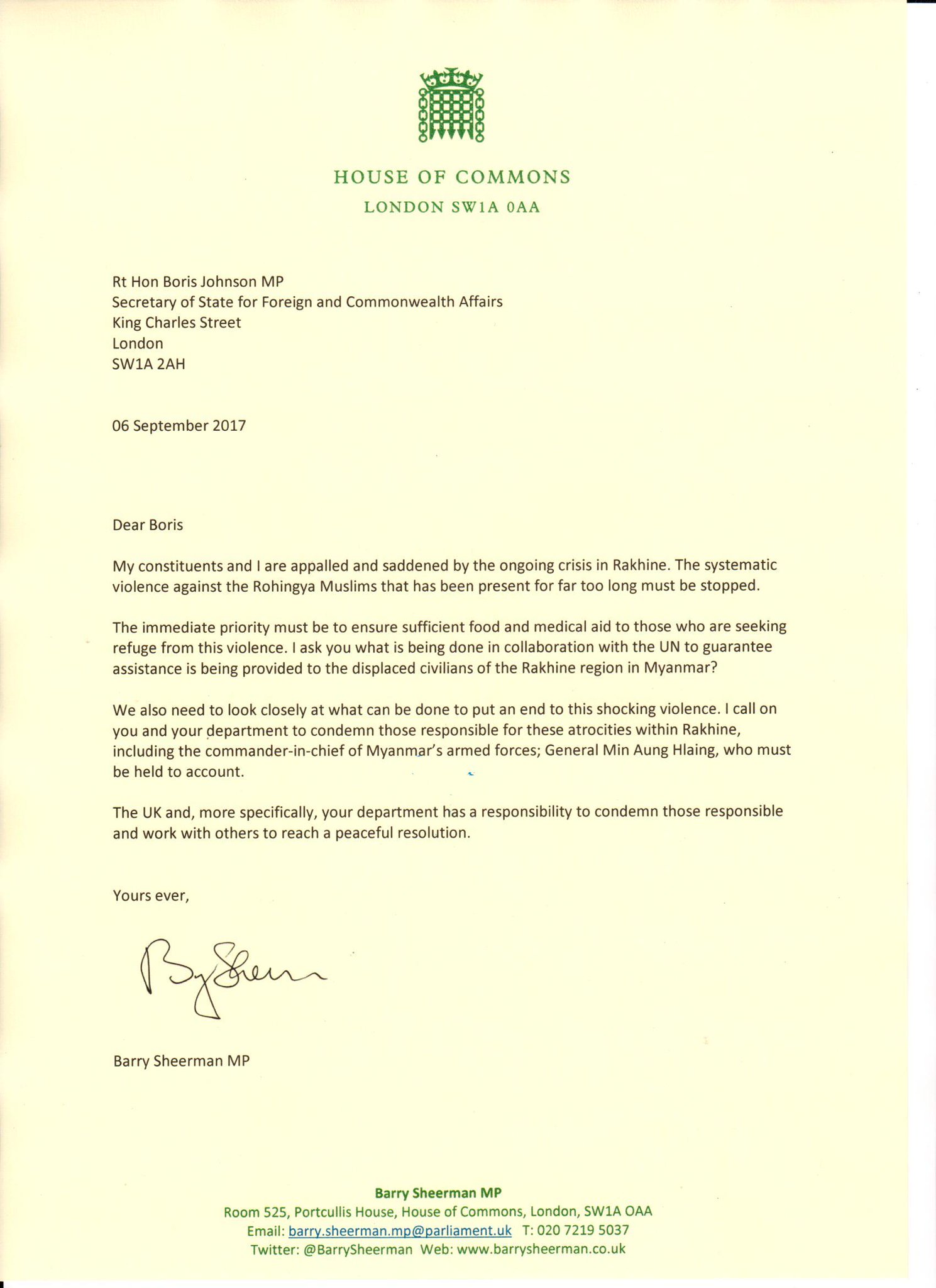 I consequently received a reply from Mark field MP (Minister of State for Asia and the Pacific). He shared the dismay over the situation in Myanmar and stated that the Government has taken numerous steps to ensure progress in the area, including urging the Burmese Government to comply with the UN fact finding mission's mandate and securing a UN statement calling for immediate steps to end the violence. Furthermore, as of the 14th September the UK provided a further £25 million in aid and continues to urge the Myanmar military to allow greater access urgently as the scale of humanitarian crisis is so great.
Further to this I have tabled the following written question to the Secretary of State:
"What is being done to ensure sufficient food and medical assistance is being provided to the displaced civilians of the Rakhine region?"
My question can be viewed here: http://www.parliament.uk/business/publications/written-questions-answers-statements/written-questions-answers/. It is currently awaiting a response from the Government.
It is imperative that we condemn all violence and do all we can to prevent persecution of Rohingya Muslims in the region. I will continue to voice my concern and follow future developments closely. 
Do you like this post?